Ring in 2019 with us!
Enjoy an unforgettable night at our Lodge, a gourmet dinner, champagne toast, bonfire and Fireworks display await you and your family.
Start New years day with a brunch and enjoy a hike, snowshoe or cross country ski on Muncho lake or soak in the warmth of the nearby Liard Hotsprings
Details of our New Years Winter Boreal Menu will be announced soon!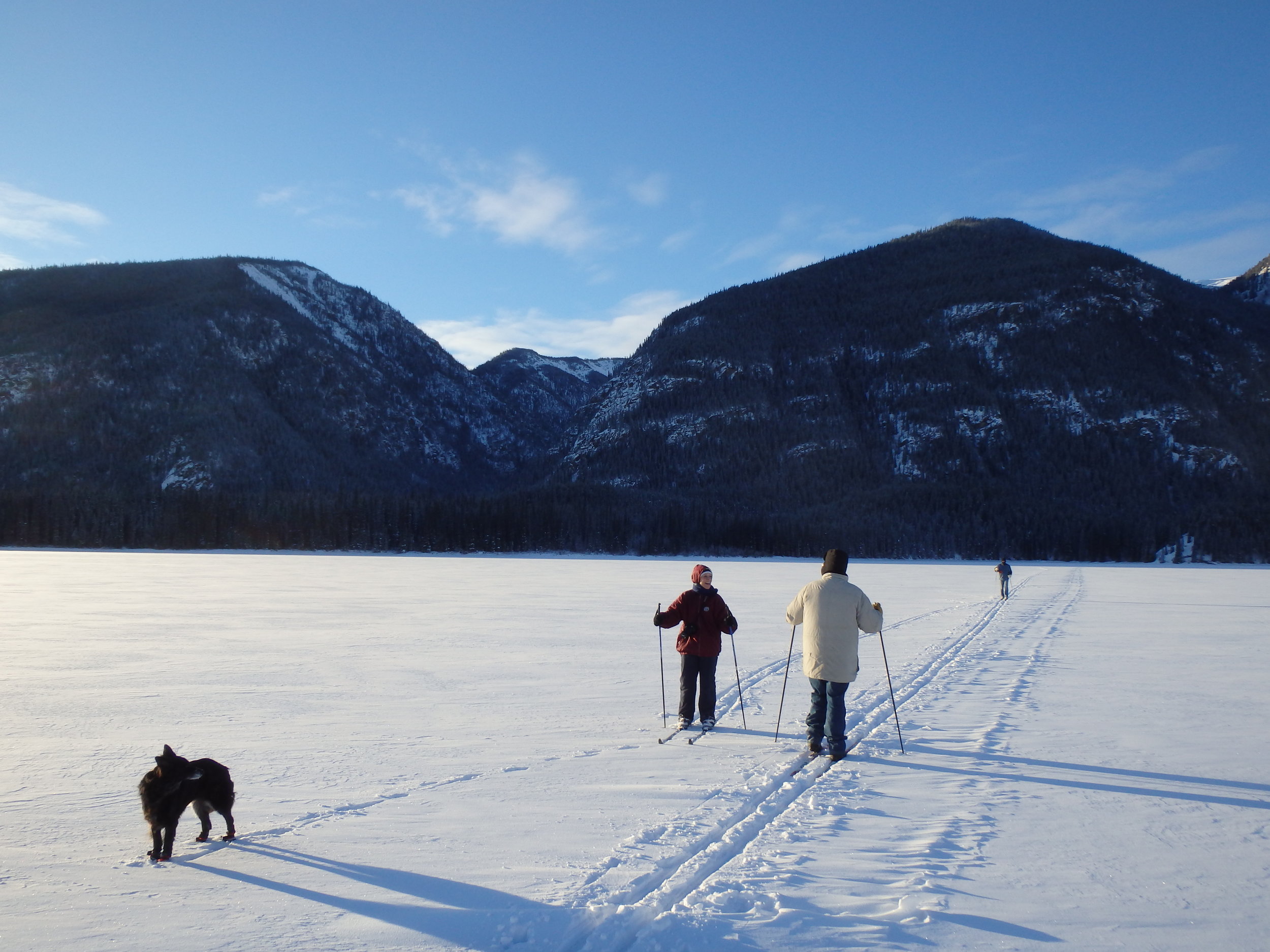 Enjoy a day on and around Muncho Lake. With snow shoeing, cross country skiing, ice skating and Ice hockey!
The Liard Hot Springs continue to stay open throughout the winter and offer those passing by a relaxing break from the Alaska Highway! With a 1km walk across a boardwalk you find this hidden treasure! With water temperatures as high as 52 degrees (celsius!)
The spectacular "Aurora Borealis" have been making a regular appearance over the lake and mountains!
It is said the best time catch the Northern lights is 1 hour before AND 1 hour after midnight! Here are two of our staff members out capturing the nights using some long exposure photography!